Antonio's Craftsmanship
For many years, Antonio has been making violins and violas. He uses the finest obtainable select wood and material. His instruments are all handmade and oil varnished with the same quality varnish that the old masters of Cremona, Italy have used since the 16th century. As time goes by, oil-varnished bowed instruments improve in both sound and looks.
Antonio's instruments are very beautiful to see and hear. He makes the best sounding instruments. The prices are comparable to other well-known international luthiers, and in many cases are more afforadable.
If you are interested in purchasing and owning one of Antonio's professional handmade instruments or one of the other beautiful instruments we have for sale, you can contact us at the usual number: (631)277-4898. If you are interested in a custom instrument built by Antonio with specific materials, an arrangement can be made to speak with him personally. An order can also be made via the Ordering page.
Come and try out our large inventory of bowed instruments. You will be amazed!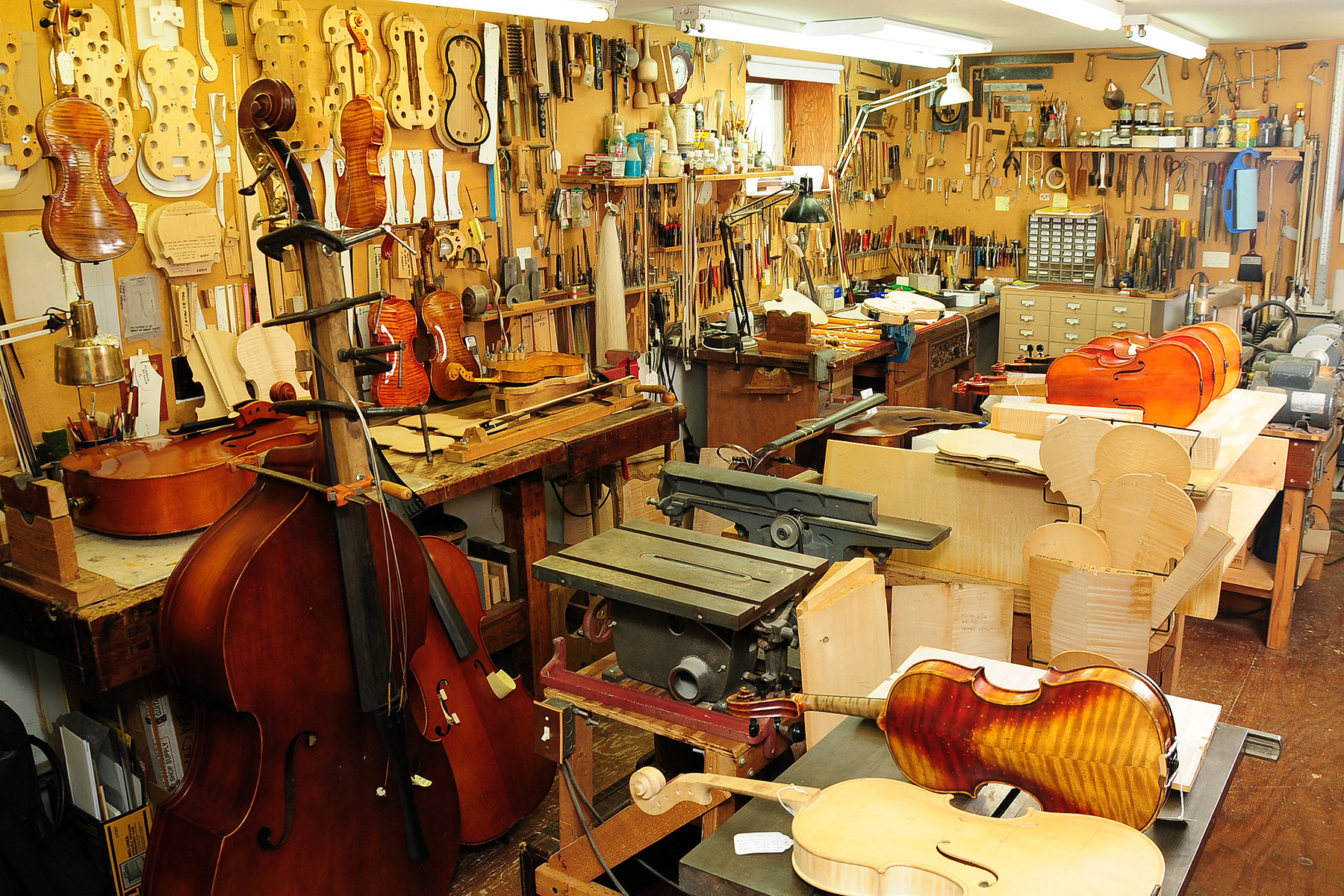 Below are some examples of Antonio's past work (Click on a picture to enlarge it):
*The pictures are of a high resolution. Please be patient while they load!